Grace and Tim were only in San Diego for a short time. Living long distance now, they love to meet in San Diego and reminisce about their walks through Torrey Pines State Park, when Tim used to live in town. So it was fitting that they chose to spend the morning on the trails, but unfortunately it just so happened to be on a very stormy day. I don't think I've ever seen a thunderstorm on the coast, here in the summer. Think - torrential downpour - thunder - lightning. We were able to get a couple of photos in at the park before we huddled in the car until the rain stopped and the lightning passed. But as soon as we were heading back out again, the park officials came by and were closing all the trails due to erosion precautions.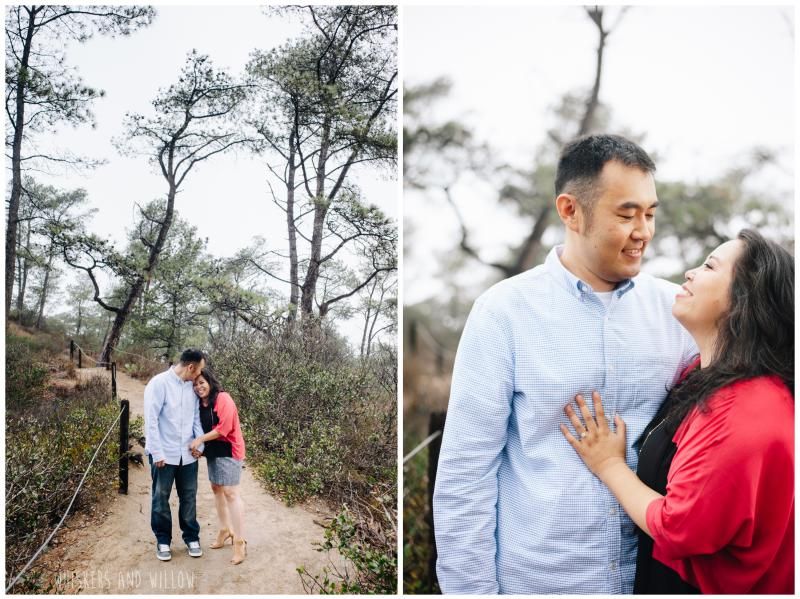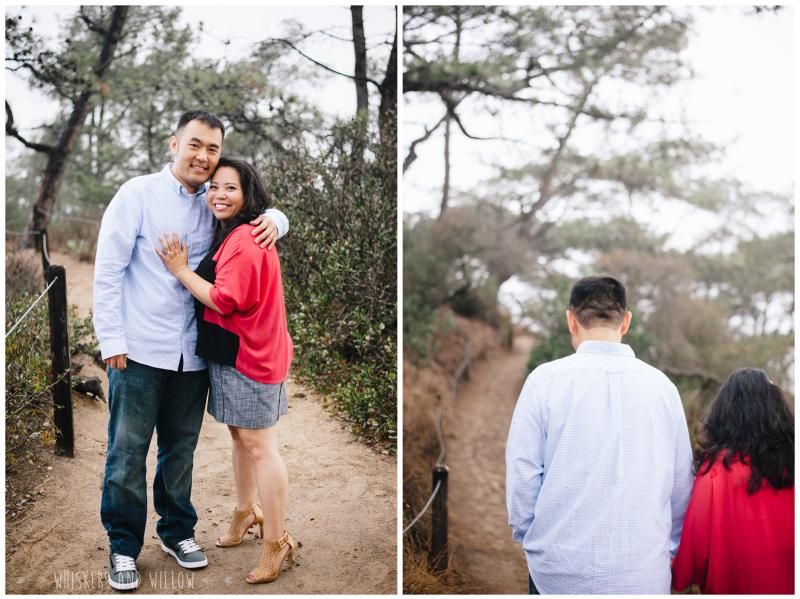 So we headed to Del Mar to get a few more shots at the park there, and also got to take some fun ones on the track!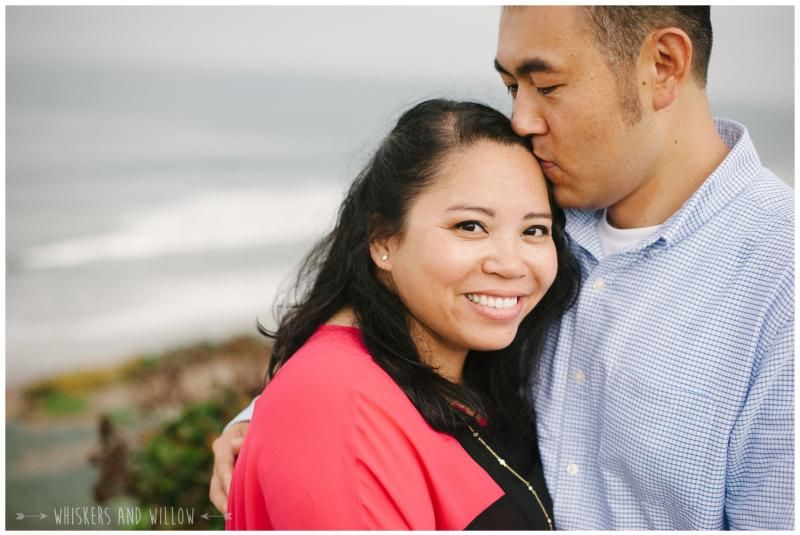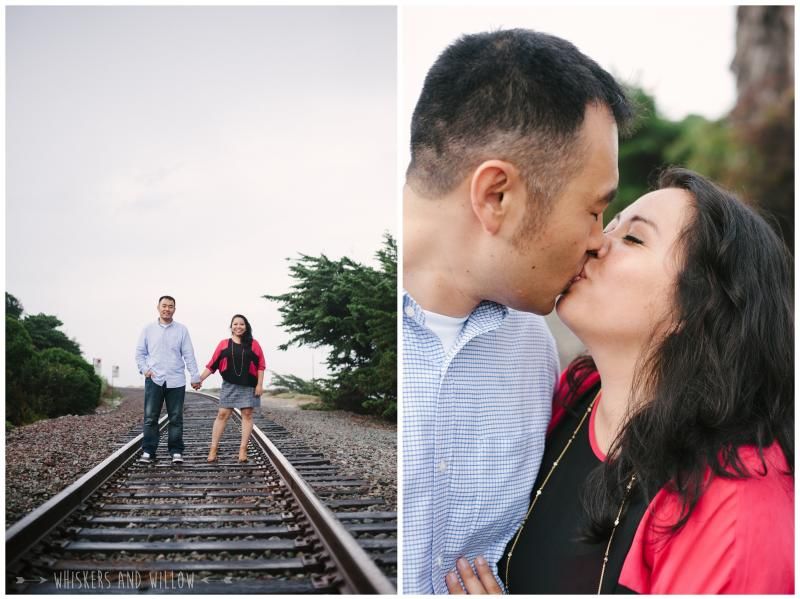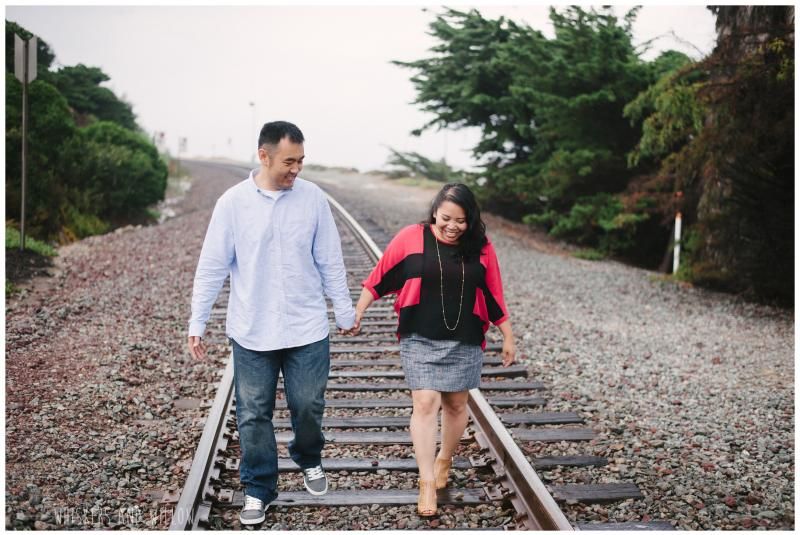 So glad we got to photograph these two, who also happen to be photographers! They were full of laughter and positivity. A thunderstorm was not going to dampen their moods or rain on their parade (ha! terrible, I know). A big congrats to their upcoming nuptials!